Inter-Ministerial Agreement to Foster Indigenous Telecom, ICT Tech in India AUT Partnership Launches Tech Bootcamps Vietnam's Internet Economy Remained Strong Despite Pandemic Indonesia Promotes Gender Equality in Digital Entrepreneurship HKPC Debuts Digi
The Centre for Development of Telematics (C-DOT) and the Centre for Development of Advanced Computing (C-DAC) signed a memorandum of understanding (MoU) to work together in the areas of telecommunications and information communication technologies (ICT) to boost indigenous technological design and development.
According to a press release, the MoU was inked at SemiconIndia 2022 and is expected to help the organisations leverage each other's strengths in their respective tech domains. C-DOT and C-DAC have agreed to collaborate on activities in 4G/5G services, broadband, IoT/M2M, packet core, and computing. The two sides will also sign Specific Project Agreements as and when required to enumerate the specific roles and responsibilities.
C-DOT is a premier telecom research and development organisation under the Ministry of Communications. It conducts advanced research and developmental activities in narrowband and broadband switching and transmission networks, terrestrial radio systems, satellite systems, optical communication equipment, network protocols, advanced security solutions, and network management systems.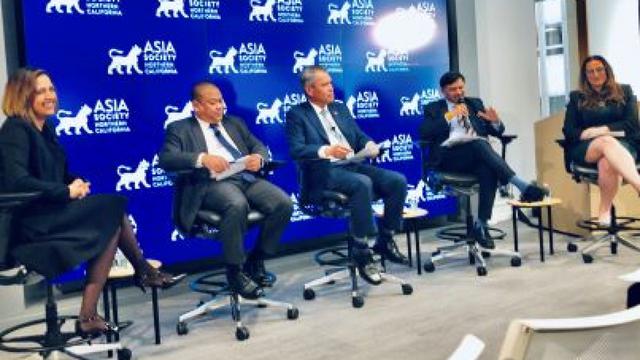 C-DAC is a leading institute for the design, development, and deployment of electronic and ICT technologies and applications for socio-economic advancement. It aims to expand the frontiers of ICT in the country, and evolve technology solutions, architectures, systems, and standards for India-specific problems. It rapidly and effectively spreads digital knowledge by overcoming language barriers through cutting-edge technologies, sharing IT experience and expertise, fostering digital inclusion, and utilising the intellectual property generated by converting it into business opportunities.
An official stated that C-DOT is keen on aligning its indigenous R&D endeavours with C-DAC's to meet the overarching objectives of national development. Both C-DOT and C-DAC are leaders in their respective areas and this MoU will foster strong cooperation and develop state-of-the-art technologies. The agreement will strengthen and secure national networks, boost seamless connectivity, and deploy advanced tech-based applications to make India self-reliant. During the event, C-DOT and C-DAC reiterated their commitment to building indigenous capabilities for the digital transformation of the country.
Earlier this year, government officials announced that spectrum auctions will be conducted very soon, and next-generation 5G services are expected to commence before the end of the year. A survey from February claimed that India is the third-largest 5G smartphone market globally with 7% of worldwide 5G shipments, shipping 10 million units at an ASP (average selling point) of US$ 401 in the third quarter of 2021.
Last month, the Department of Telecommunications (DoT) invited participants for the 5G Vertical Engagement and Partnership Programme (VEPP), which aims to foster strong collaborative partnerships across 5G use-case ecosystem stakeholders and address vertical industry needs. To multiply 5G opportunities in the field, the centre created an inter-ministerial committee that includes representatives from the ministries of electronics and information technology, science, agriculture, health, urban affairs, education, power, mines, commerce, ports, railways, heavy industries, road transport, and tourism. The committee will facilitate cooperative efforts across stakeholders.
As OpenGov Asia reported, VEPP targets industry verticals that have the potential to be testing/breeding grounds for innovative 5G use cases. Through expressions of interest, the programme intends to boost collaborations between user verticals and 5G tech stakeholders, including service providers, solution providers, and partner original equipment manufacturers (OEMs). The government expects this to trigger a multiplier effect, which will tweak 5G digital solutions in economic verticals.